5 tags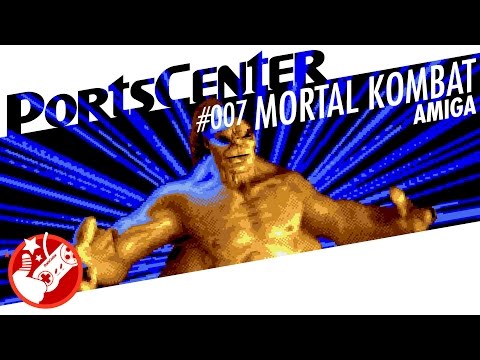 5 tags
"Note: This article contains story spoilers for Shadow of the Colossus."
– Robert Ramnauth, Nightmare Mode: "Characters that Count" This, ladies and gentlemen, is how you do it right. Shadow of the Colossus came out eight years ago, and Robert has absolutely zero interest in spoiling it for anyone who either hasn't played it yet or hasn't finished...
12 tags
5 tags
8 tags
10 tags
2 tags
A follow-up to "Fuck Videogames" has been posted... →
I address some of the criticism I've received for the post, and elaborate a little on some of the points I made.
4 tags
Thanks, Mike Chambers!
Oy. A year and a half after I dissected Greg Miller's, frankly, embarrassing review of Dead Space 2, and to this day I still get comments and emails from people telling me I'm wrong without really elaborating on why that might be. Which is fine, because much like talking about feminism brings out people people who describe themselves as "Men's Rights Activists" thus...
2 tags
Perspectiva Cenital translates "Fuck Videogames"... →
My rage is now bilingual.
4 tags
Fuck Videogames
Fuck videogames. Fuck developers. Fuck them for not giving a shit about their consumers. Fuck them for instating draconian DRM that seems to get worse and worse every year. Fuck them for requiring people have an always-on connection to the internet in order to play a fucking single-player game. Fuck developers for paying voice actors as little as $250 for voicing the principal character in their...
6 tags
"So now what? Crytek is left to absorb flak for something they never said thanks..."
– QUOTED FOR TRUTH: Jeroen Amin, Piki Geek: Editorial: On Crytek, Opinions, and Official Statements [April 30th, 2012] More to the point, is this how we want it to work? Is this what we're content with? Because it seems very much that we are, and that's perhaps even more depressing. Read...
4 tags
Jesus Fucking Christ, why didn't anybody tell me... →
If the general negativity, cynicism and third-thing of the two years' worth of material on this blog have left you in a bit of a tissy about the state of videogame journalism, you might want to consider following Good Games Writing to be the antidote. They're highlighting the crème de la crème of vidjamagame jarnlzms, and they're doing a bloody good job of it too. Though I...
2 tags
10 tags
Kotaku - Guys don't dance and they certainly... →
notasenator: I'm a big fan of dancing in many forms. I also really like Harmonix games, so info about the Dance Central line tends to catch my eye. This Kotaku article is titled "On Playing Dance Central 2 While Male". Now, I expected a bit of ridiculous gender role stereotyping about how silly guys look playing the game, but here's the first half of the article: Recently my friend, who for...
3 tags
The best part about that "Kotaku Commenters Do Not Suck" article? They emailed it to their newsletter subscribers. Wow. Talk about insecure.
3 tags
Kotaku deeply upset that anyone would call therir... →
It is absolutely hilarious watching them post shit like this. It's like watching a Republican Presidential candidate trying to maintain their integrity, or listening to Nickelback talk about how great their new album is. Is Special K falling apart without Crecente? Has the madness finally taken them all? It sure as fuck seems that way.
7 tags
Kotaku launches new version of their site that... →
It's been a long time coming, but Kotaku have made a version of their site that features gaming news exclusively - Kotaku Core. Finally, a version of the site that doesn't bombard you with irrelevant bullshit about Japan, or medical science, or whatever! Still, our good friend Stephen Totilo appears to have absolutely no idea why people have been asking for this very thing. In the...
5 tags
This GJAIF post from the tail end of 2010 is worth... →
Cheers to reader John Magnum for leaving a comment on the post and reminding me it existed.
8 tags
18 tags
"MCV says they have informants from both Sony and Microsoft stating that both..."
– QUOTED FOR TRUTH - WouldYouKindly.com, Drew Bergmark: Rumors: Don't Believe the Hype [January 10th, 2012] This man knows what he's talking about.
9 tags
"Playing Resident Evil: Revelations With a Circle Pad Pro Results in a True..."
– 1UP there, telling readers that it's the second analog stick that makes a "true" Resident Evil game. What does this mean? Well, it means that the first three Resident Evil games are no longer Resident Evil games. I know this to be an incontrovertible fact because I read it in Heat...
8 tags
6 tags
"Sonic wants to 'give it' to Flo the Insurance Girl Not really..."
– Destructoid, Tony Ponce: Sonic wants to 'give it' to Flo the Insurance Girl [January 7th 2012] Stay classy, Destructoid.
11 tags
"Both the Xbox 360 successor AND a follow up to the PS3 will be shown at..."
– MCV, Michael French: Next Xbox AND PS4 set for biggest ever E3 [January 6th, 2012] Citation needed. Honestly, MCV, reporting a rumour as if it were absolute fact? Either you have a very reliable source you're not willing to share, or you're a collective of dunderninnies. I know which...
12 tags
"I left a place I loved, a place filled with writers and editors I deeply..."
– Subcathoin: The Next Big Thing (Brian Crecente's Tumblr) I rarely reblog stuff from game journalists' personal Tumblr accounts, and I try not to highlight their personal stuff. That's not the sort of game I like to play. However, I'm highlighting this. Why? Because I am...
7 tags
Kotaku writer utterly incapable of reading a press... →
This is despite the very same writer maeking poast a couple of weeks ago about the very same games coming out for the Wii, which would have been slightly less embarrassing had Evan not linked to that post in this newer one.
13 tags
2 tags
Happy New Year, You Bastards
2012 should be a little more interesting. At the least it should be better than the movie*. It is my fond hope that game journalists will get their fucking shit together this year. I strongly suspect they won't. Heigh ho. But anyway. Happy that thing I said. (* The movie in question is Conquest of the Planet of the Apes.)
5 tags
"The continuing saga of the Avenger Controller and Paul Christoforo..."
– Oh, Lord.
7 tags
Man spends too long trying to look up a virtual... →
I am genuinely worried about Bashcraft's obsession with Japanese erotica.
8 tags
7 tags
"Microsoft has announced a new Xbox 360 SKU [for Japan] that will surprisingly be..."
– Hooked Gamers, Mark Barkley: Microsoft Unveils New Xbox 360 SKU [Dec 27th, 2011] Oh no! Microsoft have opted not to include a costly accessory in a new bundle for a territory in which the console has traditionally performed exceptionally poorly! This is shocking news! I am genuinely surprised!
6 tags
"The performance problems [in the PC version of Saints Row: The Third] appear to..."
– Joystiq, Arthur Gies: More than a few graphical issues for some Saints Row: The Third players [Dec 26th, 2011] Yes, don't ask Arthur about DxDiag. It's only his job to report on gaming news. It's not his job to know basic shit about playing games on a PC.
6 tags
"The next Xbox - we'll call it Xbox 720 for lack of a better name…"
– CVG: Xbox 720: Why it's already here [Dec 26th, 2011] You used a better name right there. "The next Xbox". Not only is it less shit, it's… actually, that's all you need it to be. Less shit. Please stop using lazy, lazy names for things that haven't...
1 tag
The next week is going to be decidedly hectic for me, so I probably won't be posting on the blog much until after Christmas (although if I see something I can write about quickly I may well do that). Those of you with a concern for my well being may be interested to learn that my girlfriend and I will be moving out of our apartment very, very soon. Possibly as soon as this Wednesday. A huge...
7 tags
6 tags
Kotaku - "Hey guys! Guys! Look! Kim Jong Il is... →
Oh, wait. No it doesn't.
2 tags
5 tags
"A few hours ago, December 17th began in Japan, and that means the PlayStation..."
– IGN, Greg Miller: Unboxing the PlayStation Vita [Dec 16th, 2011] Mother Teresa's ballsack, look at that sentence. My old English teacher would weep openly after reading it. Thank fuck he's dead. I mean, he's probably dead. I haven't looked into it.
7 tags
7 tags
"Spike, Geoff Keighley, and anybody else involved with this project should fuck..."
– QUOTED FOR TRUTH - We Hate Games: The Spike VGAs really are shit, aren't they?  
7 tags
I can't believe how many game journalists are...
Nightmare Mode, which is usually a blog I actually like reading, accidentally said it best when they said this: We obviously can't take this as a formal announcement, but considering that animators took the time to sneak it in there means something is going on. That's the assumption - the animators put it in there, so it has to be a clue, right? Yeah? Guys? The answer: No, no, no. Stop...
5 tags
"Naughty Dog has provided a few new details about its post-apocalyptic PS3..."
– CVG, Tamoor Hussain: The Last of Us gets Enslaved lead designer, doesn't star Ellen Page [Dec 12th, 2011] Okay. Sure. Let's do this.
5 tags
"That does look a lot like Ellen Page in The Last of Us. Safe to assume she'll be..."
– VG247, Johnny Cullen: Ellen Page not involved with The Last of Us, Enslaved design lead on board [Dec 12th, 2011] I don't think anybody who suggested that Ellen Page was in The Last of Us - myself included - was making the suggestion seriously, but thanks for the tip, JoCul.
6 tags
CVG couldn't let the trailer for "The Last of Us"... →
…thus proving once and for all that they are, in fact, 15 year-old girls on LiveJournal.
6 tags
Kotaku's Luke Plunkett writes article opening with... →
Oh, Kotaku. Don't ever change. Unless that change is from an active website to an inactive one, then you can change all you like, obviously.
7 tags
8 tags
11 tags
"Look at how most of those headlines say that he's retiring, THEN mention he's..."
– QUOTED FOR TRUTH: Lvl of Detail, Jad: Stepping Down? [Dec 8th 211] THis more or less sums up the high levels of mental retardation that occurred across the field when Miyamoto told Wired he wasn't going to retire, which everybody saw as an announcement that he's going to retire. Jesus....